Tim Nechuta plays the organ. Really well.
Just to be clear, when we say he plays organ, we're talking about the real deal. (Hint: If images of monstrous stone cathedrals and floor-rattling pipe organs come to mind, you're on the right track.)
Tim's passion for the black and white keys began with piano lessons in elementary school. When he was in 5th grade, he saw his music teacher performing on the organ. Tim thought, "I want to do what he does."
And that was that. Apparently, Mr. Nechuta doesn't do things half-way.
Today, Tim's world is positively bursting with music. He's on track to study music at the collegiate level, majoring in either Sacred Music or Organ Performance. He plays organ (or piano) for services nearly every Sunday at three different Lutheran Churches, and this past November, he even gave his own organ recital with around 200 people in attendance.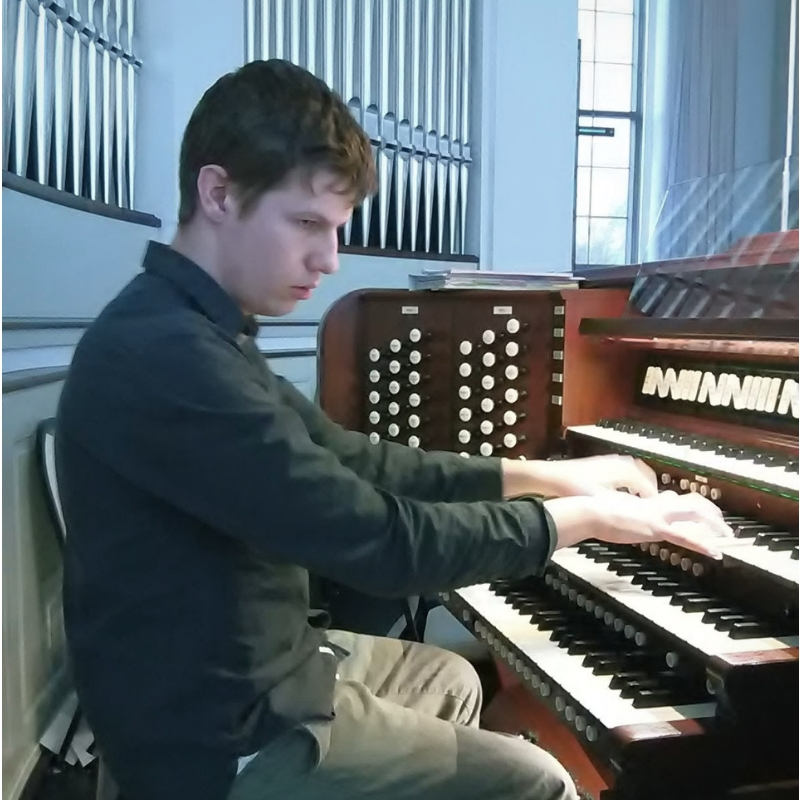 Timothy Nechuta holds two awards from the American Guild of Organists, Greater Lansing Chapter.
---
But that wasn't his first gig. The list of places Tim has performed reads more like a travel brochure that anything else: Oberlin Conservatory of Music; University of Concordia;  Renhendorf, Germany; Seward, NE; Interlochen; Racine, WI...the list goes on for a while. He's earned two awards for the Greater Lansing Chapter of the American Guild of Organists (the "Aspiring Organist Award" in 2013, and the "Organist Award" in 2014). This past spring, he auditioned for - and won - a scholarship offered by the Saginaw Valley Chapter of the American Guild of Organists in honor of the late organist, Kent S. Dennis.
Obviously, Tim's schedule is, well...unique. Organ lessons are with Dr. Steven Egler in Midland. Piano lessons are with Dr. Penny Draper in East Lansing. Tim sings in the choir at MSU Community School of Music, and he spends many evenings in rehearsals for various church jobs. As the frosting on the cake, he has his own personal practice time, which is sometimes multiple hours per day.
That's one of the reasons Tim chose to attend Michigan International Prep School. With 24/7 access to his coursework, he has almost complete flexibility over his schedule. That's a big deal for a committed student whose passion demands so much time. We feel that students shouldn't have to choose between academic excellence and the chance to pursue their dreams. Tim is doing exactly that.
Tim aspires to be a professional church organist, composer, college professor, and recitalist. He'd also like to study/work in Germany and France at some point in his career.
And based on what we know of Tim, we're pretty sure he won't stop until he gets there.
From the entire MIPS crew - best of luck, Tim!
---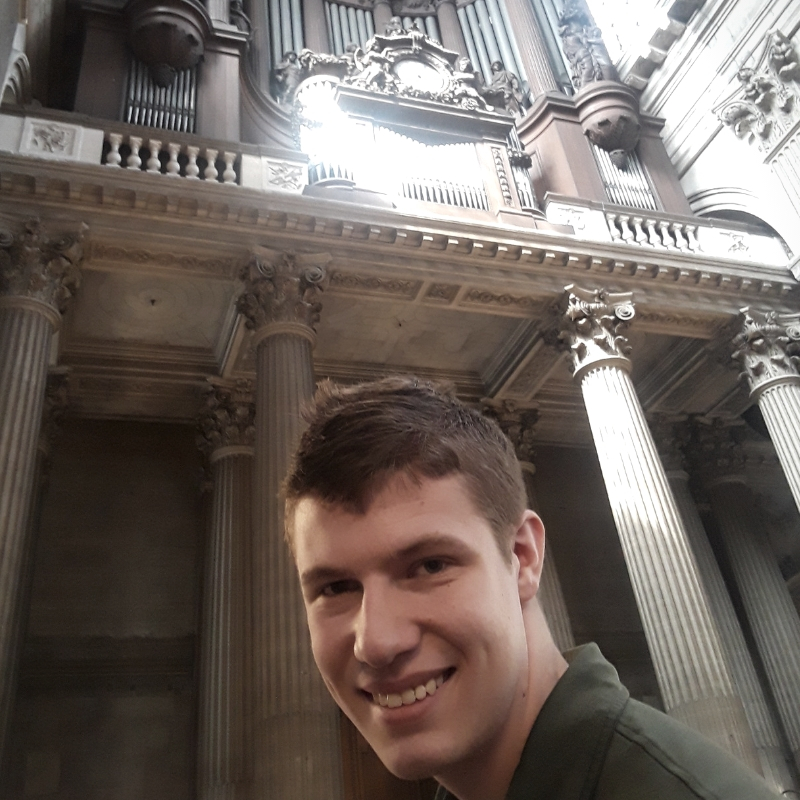 ---
We're calling this one, "Tim at the office."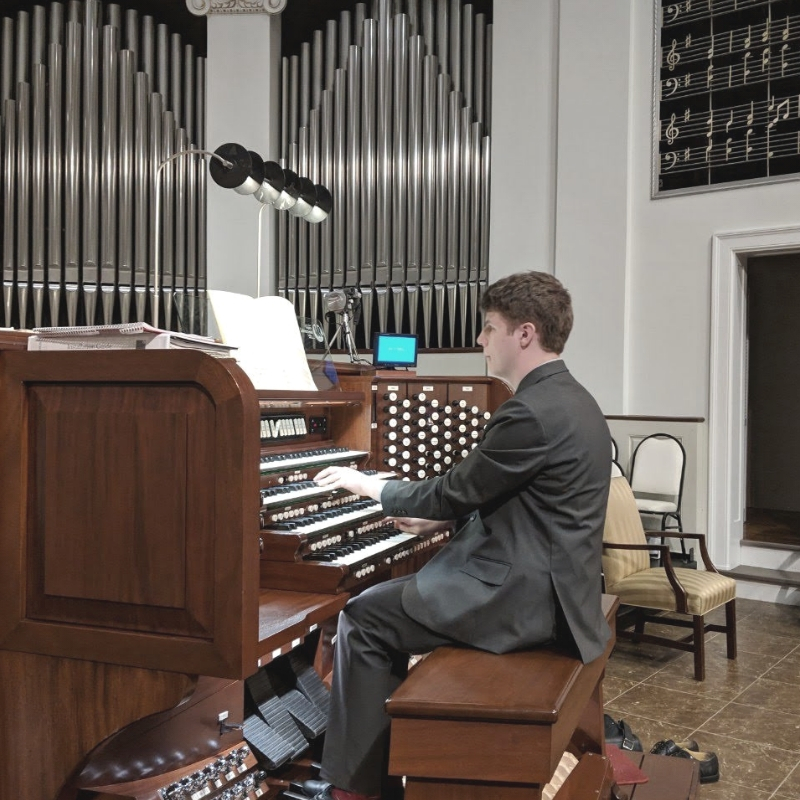 ---
Tim, at his happy place: the pipe organ.