Real Estate Pre-Licensure
master the Fundamentals of Real Estate
Prepare for a career in Real Estate by earning all 40 hours of required education to acquire your Michigan Sales Real Estate License.
With convenient online coursework, you can complete all your pre-licensing educational requirements and prepare for your state licensing exam - all at no cost to you.
Graduate high school fully prepared to launch your career in real estate.
All Real Estate Pre-Licensure content is accessible anytime and anywhere through the CE Shop's proprietary online learning platform. You can access your courses on a laptop, tablet, or phone, and material is constantly updated to keep pace with the evolution of the Real Estate industry.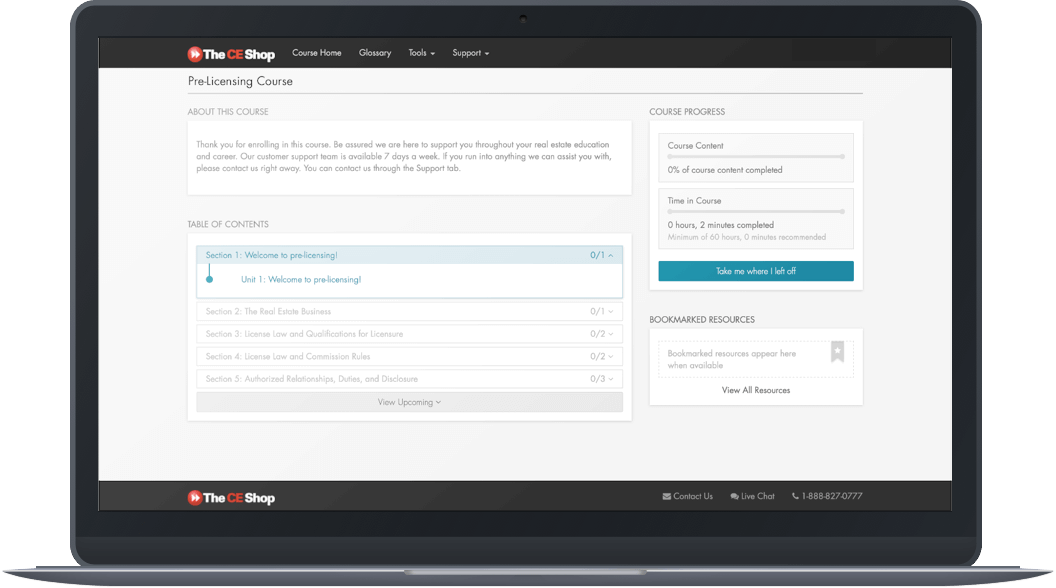 "Awesome training. User-friendly website and course software. I passed my licensing exam on my first try!"
What makes this Pathway so great?
The CE Shop Real Estate Pathway allows 11th and 12th grade Michigan International Prep School students to prepare for a successful career in real estate at no cost. Not only will you complete all 40 hours of required course work for licensure, but you'll also be prepared for the licensing exam. This is a fantastic opportunity for young people who are interested in Real Estate to 
What does this Pathway cost?
It's free! Please note that the Pathway includes all 40 hours of course material, plus preparation for the state exam; it does not include the exam itself, so you will be responsible for examination fees.
What grade levels are eligible to participate?
MIPS students ages 17.5 and up.
Are CE shop courses online, or will I need to travel?
All classes are available online, and 11th-12th grade students from anywhere in the state can participate.
What kind of topics will this training cover?
Prelicensing courses cover the legal and financial aspects of buying and selling property, including these topics:
Property ownership

Land use controls and regulations

Valuation and market analysis

Financing

General principles of agency

Property disclosures

Contracts

Leasing and property management

Transfer of title

The practice of real estate

Real estate calculations

Duties and powers of the Department and the State Board of Real Estate

Licensing requirements

Contractual relationships

Additional state topics
Will this Pathway count as high school credit?
Yes, it counts as elective credit.
Do Real Estate students need any special equipment?
No! Your MIPS Chromebook (or virtually any other device) will be sufficient. All course content is online. 
What are the next steps? How do I get started?
If you'd like to learn more about the Real Estate Licensure Pathway, click the button below, or call us at 248-289-5521
You can also text or call our Pathways Coordinator, Sonya Dudley: 989-272-8121
Your journey to Real Estate Licensure begins at Michigan International Prep School.